It's been a while since the last Little Black Suit post, and as it is still (or better, yet again!) pretty cold, I've teamed it with a GM in a warm and snuggly hacking knot.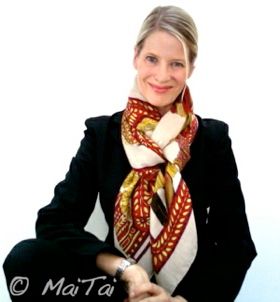 How to
Fold your scarf/GM in the basic bias, then place around your neck as shown. Put one hand through the loop you have created and pull one scarf end through.
Please click images to enlarge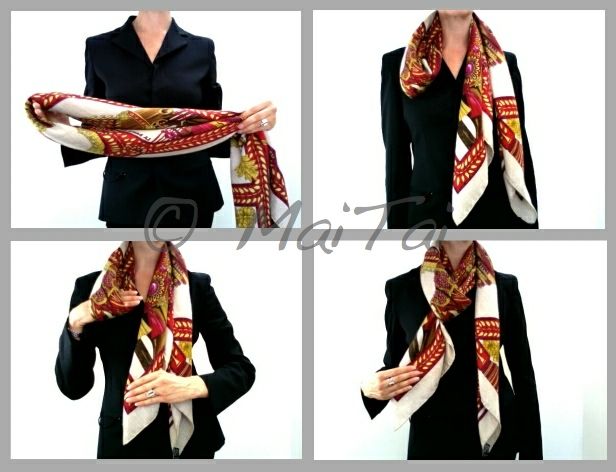 Open up the loop and put your hand through (from underneath). Then take the other scarf end and pull it through.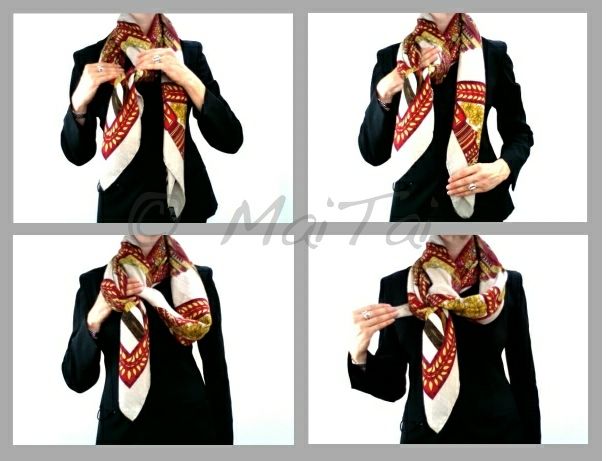 Tighten and voilà!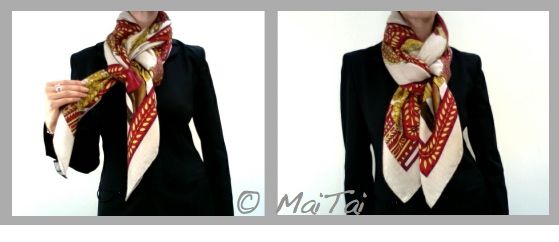 Have a great weekend everyone!