featured scarf: Jeu de Omnibus et Dames Blanches 70 Carré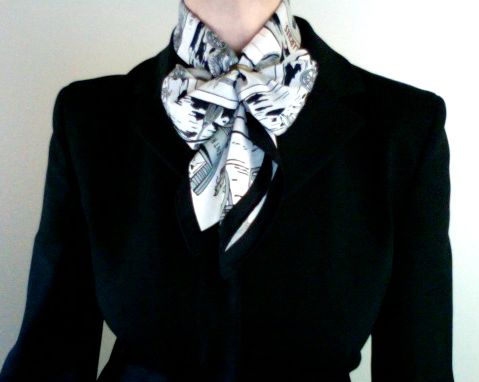 For a how-to, please click on the video below
As the video shows, this knot really is two in one. Once you have finished tying it, you can pull it closer to, or further away from the neck, or puff out the bows to various degrees. Playing around is tremendous fun, and you'll end up with a fantastic number of different ways to wear it.
The first stage gives you a square knot, which you can leave loose, or pull tight around your neck..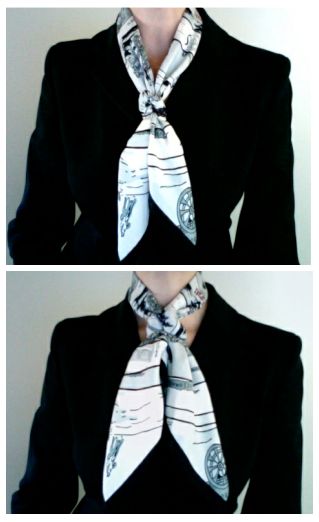 The second stage gives you a beautiful bow, which you can pull out and puff up to various degrees.
As shown in the video..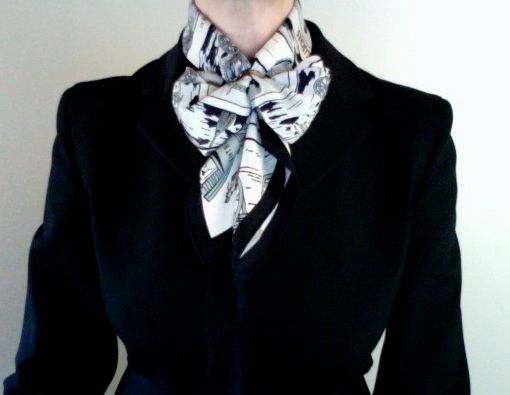 or puffed out further and worn off center..
or with a flattened bow..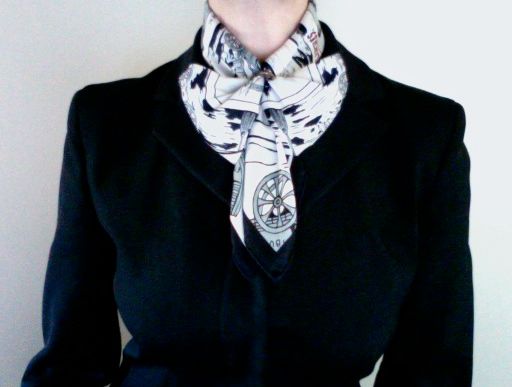 Enjoy discovering your own way!
Scarf ring sizing info:
MaiTai Collection Moyenne ring: perfect for 70 Carrés and PM Mousses
MaiTai Collection Grande ring: perfect for 90 Carrés and GM Mousses